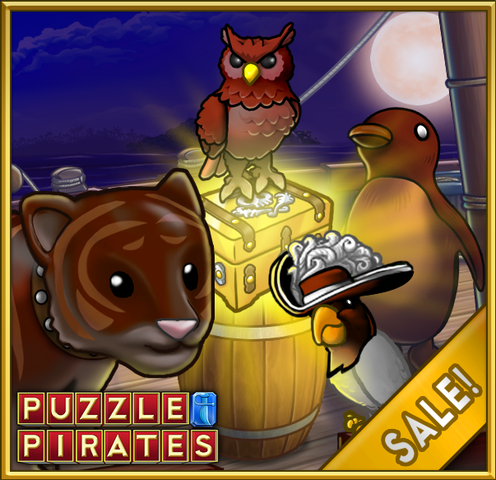 The wind is picking up 'n thar be a chill in the air. Time to sail into fall. As sailin' days grow shorter, ye start to hear more than just the wind in those trees.
Was that a shadow movin'? Maybe it was just yer imagination? Maybe it's just a storm brewin'? Just in case, ye best start hordin' goods fer winter. Sure, ye should stock up on rum n' shot, but we suggest ye also collect some chocolate confections. Thar can never be too much chocolate!
The Department o' Treasury has created a Gold Box full o' shadowy items designed to melt in yer mouth. 'Tis no trick, these here boxes are filled with treats including Chocolate Cream Parrots with Hats, Choco Owls, Choco Penguins, Choco Tigers, Shadow Dread Masks, and Chocolate or Shadow Chromas! Visit the Gold Safe at your island bank to buy gold boxes today!
Find Gold Boxes at yer island bank until October 12th at 3 PM PDT. Get the full list o' goods right here.