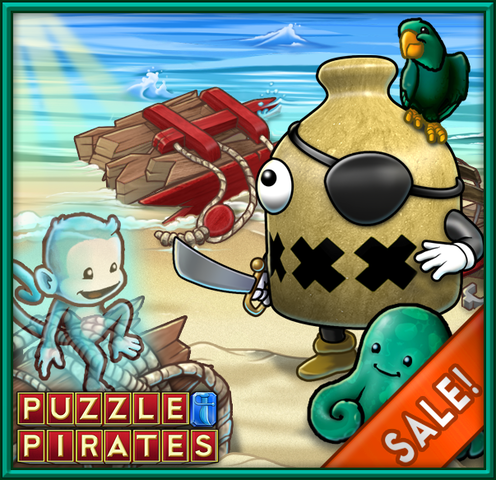 Unexplained summer squalls are blowin' across the seas. Thar be shipwrecks from some several unusual vessels. A whole load o' barrels along with ghost Monkeys, Sea Green Octopus, Sea Green Parrots, 'n more can be found amongst the flotsam. Nah only that, but thar seems t' be somethin' new, somethin' wabbaly, somethin' that ingested too much rum, that's wandering amongst the debris; Rumjug Pets.
Just in case ye be tossed o'erboard durin' one o' these storms 'n lose yer rags, ye can prolly cobble together some o' the driftin' items to wear in the form o' a Ruffian Barrel. Just note that we don't suggest ye try usin' it as flotation o'er a waterfall.
From now until 3:00 PM PDT on July 6, 2020 you'll receive a free Tempest Box for every $9.99 you spend on doubloons, or every month of subscription time you purchase!
For more information about the full contents of the Tempest Box, as well as the official rules, please click here.