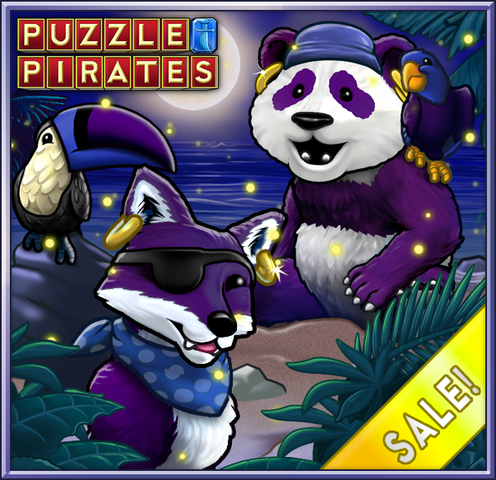 Help a mate out o' a jam! Aft plumbin' the depths o' oceans far 'n wide, our hold be plumb full o' fruity goodness. Sure, we could let Hera brew up somethin' potent, but then Cronus would jus' consume it all 'n thar'd be naught left fer ye. So we be makin' them available fer ye pirates t' pilfer.
Take a plumge into this month's box that's plumb full of fruity goodness. The plum-der includes Summer Night Toucans, Summer Night Parrots, Summer Night Foxes, and Summer Night Pandas.
From now until 3:00 PM PDT on August 3, 2020 you'll receive a free Plum Mystery Box for every $9.99 you spend on doubloons, or every month of subscription time you purchase!
For more information about the full contents of the 2020 Plum Mystery Box, as well as the official rules, please click here. Get'm quick before they begin to prune!