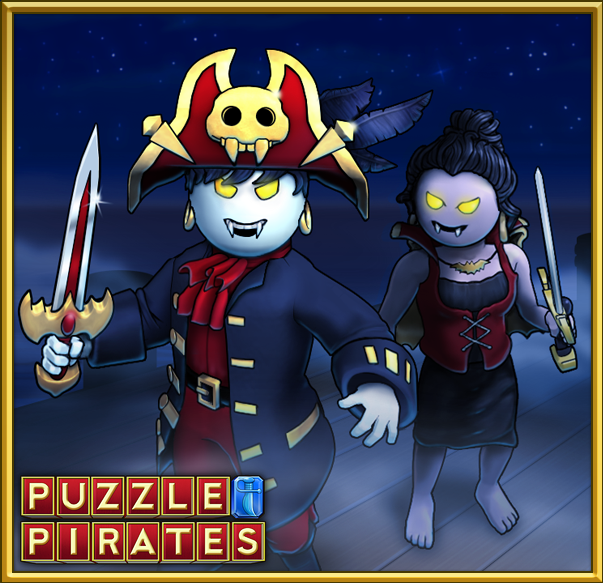 Hark! There be somethin' wicked afoot when the night skies bleed red. Somethin' with a mighty thirst and a cravin' for a good swordfight! Be aware that these aren't yer average vampire, they're the abomination created when a vampire turns a seafaring pirate.
Don't turn yer back on these creatures o' the night for one moment. Thar not to be trusted and knowing 'em as we do, likely have somethin' more up thar sleeve. Keep yer mateys close or they may be next to turn.
Protect yer necks, join the fray, n' band together and push them back to the sea! Be wary, losin' bites.