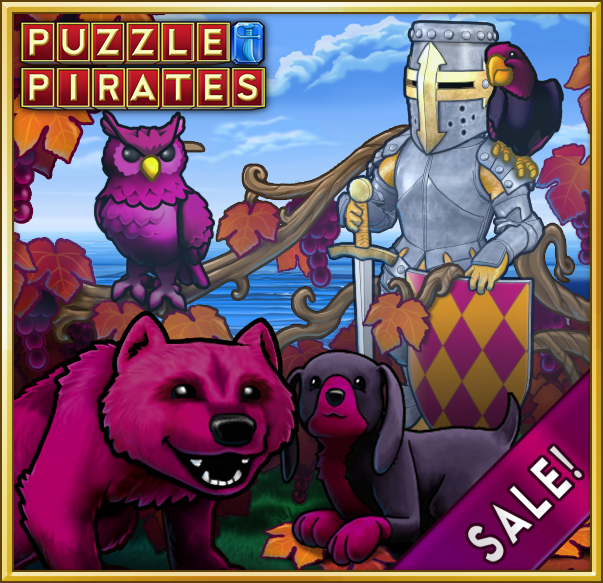 Savor the bounty of the Puzzle Pirates Vineyard in the Wine Mystery Box! As all pirates know, only the finest libations come from a box. No pirate worth their salt would have a bunch of bottles clankin' around when they can maximize space usin' boxs o' wine.
Tip one of these boxes back and savor the bounty of the Puzzle Pirates Vineyard. Discover the fruity notes of Dark Vintage Parrots, rich tannins of the Wineverines, earthiness in Olivella Owls, the round full body of a Dark Vintage Pooch, and more!!
From now until 3:00 PM PDT on November 29, 2021 you'll receive a free Wine Mystery Box for every $9.99 you spend on doubloons, or every month of subscription time you purchase!
For more information and the full wine list for the 2021 Wine Mystery Box, as well as the official rules, please click here. Grab a glass or three and make the best of wine time, before the boxes are drained!