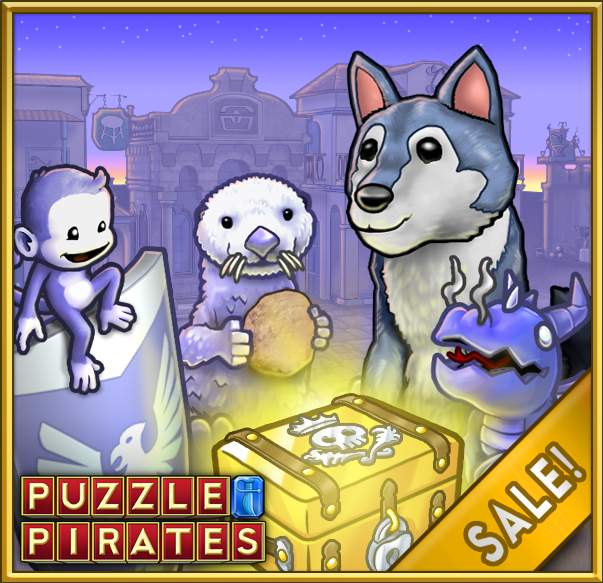 Avast mates! Yer finally in the twilight of winter and the spring thaw is on the horizon. We're happily sailin' towards warmer days with a hold full o' Gold Boxes. Amongst this cargo ye'll find items designed to say goodbye to the long dark nights of winter, and hello to the sprouting of spring.
Open one o' these Gold Boxes and ye'll find Twilight Monkeys, Twilight Dragons, Twilight Otters, Pet Rocks, and Storm Hounds.
Find Gold Boxes at yer island bank until April 12th at 3 PM PDT. Get the full list o' goods right here. Just like the first bulbs of spring, this box won't be around long. Visit the Gold Safe at yer island bank to buy gold boxes today!